Managing Your Prescription Refills Online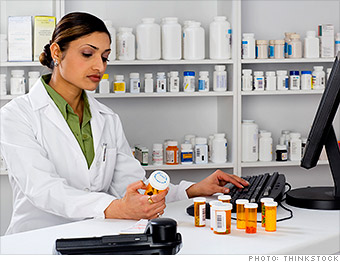 Seeking an easier way to refill your VA prescriptions? Want help with keeping your medicines organized? Use My HealtheVet to keep your prescriptions straight. My HealtheVet online prescription tools make it easier to manage your medicines. Members registered in My HealtheVet are able to:
Refill VA Prescriptions (Rx) - The Rx Refill feature allows My HealtheVet members registered as VA Patients or CHAMPVA beneficiaries to refill VA prescriptions online. You may also view a list of your past VA prescribed medications. To use Rx Refill, you need a prescription written by a VA doctor that has previously been filled at a VA pharmacy.
Track Delivery of VA Prescriptions - This feature allows you to track delivery of a VA prescription mailed in the last 15 days. You will know when your prescription package should arrive. Track Delivery also allows you to view details about tracking information for each prescription.
Get VA Prescription Shipment Notifications - You may choose to get email notifications to let you know when to expect delivery of your prescriptions.
Create Medication Lists - This tool allows you to keep track of all of your medications, including over the counter medicines and herbals/supplements.
If you have a Premium My HealtheVet account, you can use the Track Delivery and Rx Refill features and create medication lists. A Premium account gives members full access to My HealtheVet Premium features. Upgrade to the Premium level at no cost to you. Learn more about upgrading your My HealtheVet account through Upgrading to a Premium My HealtheVet Account.
If you do not have a My HealtheVet account, take time and Register Today. Do not forget to opt-in to receive VA Prescription Shipment Notifications.
Access convenient Rx tools under the Pharmacy tab in My HealtheVet after you sign in.
Make it easy on yourself. Try these online tools today!
Read More
How to Avoid Prescription Refill Mistakes
Frequently Asked Questions About Rx Refill
Frequently Asked Questions About Rx Tracker
---
Updated May 18, 2022