How to Avoid Prescription Refill Mistakes
Best steps to use when refilling your VA prescription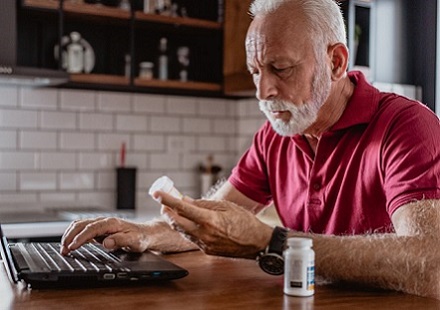 Millions of Veterans manage their VA prescription refills with My HealtheVet. In fact, over 20 million prescription refills were already completed this year. If yours is one of them, it's okay if you've gotten confused a time or two. Better navigate the pharmacy section of your account by avoiding these common hiccups.
What is the fill date?
When you visit the Refill VA Prescriptions section under Pharmacy, you will find a table of your prescription medications. This table's column titles can leave you wondering, "what's that?" The most common section Veterans ask about is the Fill Date. My HealtheVet automatically updates this date once a refill request has been submitted. It refers to the date after which the VA Pharmacy processes the refill request. This means your prescriptions will not be filled until the Fill Date. Your refill requests should be made at least ten days before running out of your prescription.

How far back can I track?

Once you submit a VA prescription refill online, tracking information is available a day or two after the VA Mail Order Pharmacy refills it. Refills shipped from a local VA medical center cannot be tracked at this time. After your refill has been mailed, a blue "Track Delivery" button will appear in the VA Prescription Tracking column. Click this button to view your delivery status. Your shipment information will be available for 30 days. Generally, you can expect to receive your prescriptions 3 to 5 days after they are shipped.
You can also receive email notifications of when your prescription refills are shipped. Go to the Personal Information section in the navigation bar and select My Profile. There you can opt-in to receive Rx Refill Shipment Notifications.

Are these all my prescriptions?
Most of your prescriptions are available in the Refill VA Prescriptions section of Pharmacy. However, it's possible that not all of your medications are listed.
If you have refillable prescriptions that are not shown, contact the pharmacy staff at the VA facility that prescribed your medication. You can find the phone number on the label of your prescription bottle.
Renewal or refill?
The number of refills you have for each VA prescription can be found in the Refill Remaining column of your medications table. If your prescription is not available for a refill at this time, you will see an "i"

image in that column. If you have questions about this prescription, please contact your local VA pharmacy.
If you have no refills left but are still expected to continue taking the medication, then you should contact your health care team to request a medication 'renewal.' This also applies to prescriptions that are expired or discontinued. You can ask for a prescription renewal by phone, during your virtual VA health care appointment, or with Secure Messaging (sign in required).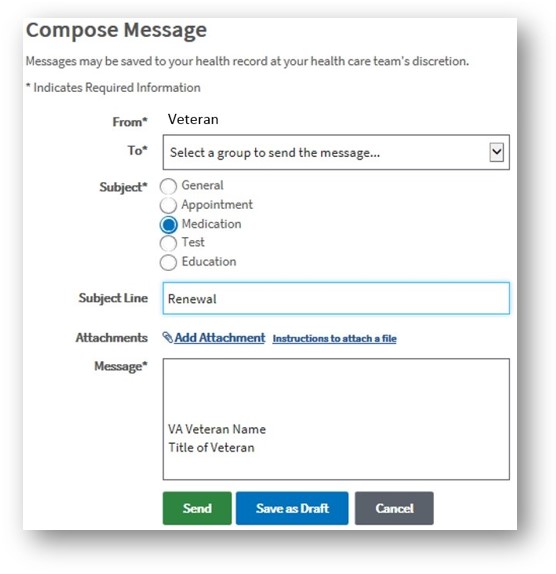 Upgrade to Premium
If you're a VA patient and want to refill your VA prescriptions online, you need a Premium My HealtheVet account. Premium My HealtheVet accounts are free and give you access to many useful tools such as Secure Messaging. Use this step-by-step guide to upgrade your account today.
---
Please vote in our unscientific poll. All responses are anonymous.