Don't Miss a New Message
Get alerts about Secure Messages, appointments, and more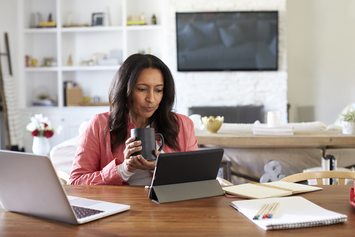 When you have a question that isn't an emergency, you can send a Secure Message. When you send your message, you may later wonder, "Did someone answer me yet?" You don't have to sign in to My HealtheVet to find out.
You can easily update your My HealtheVet profile to get an email notification when you receive a new Secure Message. You can also learn what other notifications are available from My HealtheVet features, and how to start receiving them.
Are you missing timely messages?
You'll get a response to your Secure Messages within at least 3 working days (usually less). Start getting notified about Secure Messages today. Follow these instructions to get started:
Sign in to your My HealtheVet account. You'll need to be registered as a VA Patient and have a Premium account.

Click 'Secure Messaging' on the menu.

Click the link on 'preference.'

Select the 'on' radio button for New Secure Message Notifications

Click on 'Save'
Stay up-to-date on appointments, medical records, Rx shipments
Secure Messages aren't the only email notifications you can get. It's possible to get notifications about upcoming appointments, Rx shipments, and new medical images. To set up these notifications, make sure you're signed in and then follow these steps:
Click 'Personal Information' in the menu and 'My Profile' from the drop-down.

Scroll down to 'Subscribe to email notifications and reminders.' Choose which notifications you'd like to receive. (The bi-weekly newsletter isn't a notification – but it's a great way to stay on top of how to use My HealtheVet to manage your health care at VA.)

After you've made your selections, scroll to the bottom of the page and click 'Save.'
Updating your preferences
It's up to you which emails you get. It's possible to change your preferences for all notifications at any time. To stop your notifications, repeat the steps in this article, and select 'off' where needed.
Make sure you're not missing out on important health information. Sign in to My HealtheVet today to update your notification preferences.
---
Please vote in our unscientific poll. All responses are anonymous.