Take a Deep Breath: Asthma Basics
Develop an action plan, know your triggers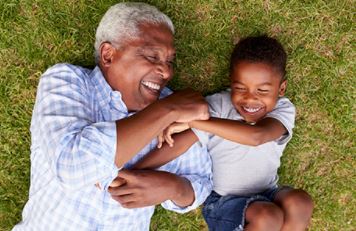 Summer usually means spending more time outdoors, bike riding, gardening, and barbecuing with friends and family. Breathing in warmer environments can lead to coughing and shortness of breath. People with mild asthma may find that when summer humidity levels and temperatures soar, their asthma symptoms begin to act up. As we start an exciting summer season, we are also facing many different types of asthma triggers. By planning and knowing the causes of your asthma, even those with the most sensitive noses and lungs can enjoy summer activities.
Your Action Plan
Before you hit the road for your favorite summertime destination, make sure you have an asthma action plan established. This is a written guide created with your doctor that documents how to manage asthma based on your health status. Include details such as what triggers your symptoms; how to avoid those triggers; what medicines to take; and when to seek medical help.
Get the facts about your asthma
Before leaving home, research places you'll be spending time to learn about any environmental factors that may impact lung health or cause asthma symptoms. Triggers are conditions that trigger your asthma. Some triggers are familiar to most people with asthma. Others affect only some people. They irritate your lungs and lead to asthma flare-ups. They include:
Irritants, such as tobacco smoke or air pollutants. These are a concern for all people with asthma.

Allergens, substances that cause allergies. If you have allergies, being exposed to your allergens can trigger a flare-up.

Special conditions, such as being ill with a cold or the flu, or certain kinds of weather. These differ from person to person.

Exercise can trigger asthma in some people. But it's the one trigger you don't want to avoid! If you have exercise-induced asthma, you can learn how to exercise safely.
Control Your Asthma Better this Summer
You can do a lot to manage your asthma. Based on your evaluation, you and your health care team will develop a plan designed to control your asthma. But it's up to you to put this plan into action. Problems caused by asthma won't go away on their own. You need to control symptoms when you have them. The more you stay in control, the better you'll feel. If you don't stay in control:
Asthma symptoms can negatively affect your life. You may miss work or activities that you enjoy.

Asthma flare-ups can be dangerous, even deadly.

Uncontrolled asthma may cause permanent damage to your lungs.
As with any medical condition, always talk with your primary care provider to help you develop an asthma action plan to keep your lungs healthy and strong all summer long. Using My HealtheVet's Secure Messaging to talk to your health care team is a great way to get help and advice. Just remember that for emergencies, always call 911.
---
Please vote in our unscientific poll. All responses are anonymous.