The PACT Act and Your Care
Learn about the expansion of care and benefits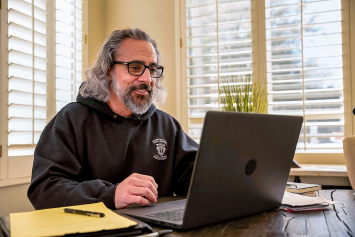 On August 10, 2022, President Biden signed the Sergeant First Class Heath Robinson Honoring our Promise to Address Comprehensive Toxics Act—known as the PACT Act. The PACT Act is one of the largest health care and benefit expansions in VA history. It helps us provide generations of Veterans and their survivors with the care they've earned and deserve
How can the PACT Act affect you?
The PACT Act expands eligibility for VA health care for Veterans with toxic exposures and Veterans of the Vietnam, Gulf War, and post-9/11 eras. The PACT Act:
Added more than 20 new presumptive conditions for burn pits and other toxic exposures.

Added more presumptive exposure locations for Agent Orange and radiation.
We have information on these two changes to help you see how the PACT Act may affect your benefits.
What is toxic exposure?
The term "toxic exposure" refers to a subset of Military Environmental Exposures. Whether an exposure is "toxic" is determined by 4 factors: substance, concentration of exposure, route of exposure (inhalation, ingestion, etc.), and duration of exposure.
There are many types of possible exposures or hazards Veterans may have experienced during their military service:
Chemicals: Herbicides (Agent Orange) used during Vietnam era, burn pits, sulfur fire in Iraq, Camp Lejeune water supplies, pesticides used during Gulf War, depleted uranium, industrial solvents

Air Pollutants: Burn pits, oil well fire during Gulf War, sulfur fire in Iraq, Atsugi (Japan) waste incinerator, sand, dust, and very small, fine particles or liquid droplets

Occupational Hazards: Asbestos, industrial solvents, lead, radiation, vibration, noise, fuels, polychlorinated biphenyl (PCBs), and special paint used on military vehicles

Radiation: Nuclear weapons and testing, x-rays, depleted uranium

Warfare Agents: Chemical weapons, Project 112/Project Shipboard Hazard and Defense (SHAD), herbicide tests and storage, and chemical experiments
What does it mean to have a presumptive condition for toxic exposure?
VA disability ratings require your disability to be connected to military service. For some conditions, you may have to prove the connection to your service. But for other conditions, we assume that your service caused your condition. These are called "presumptive conditions."
The PACT Act includes new presumptive conditions for burn pits and other toxic exposures. To see a complete list of the new presumptive conditions and presumptive exposure service locations, visit The PACT Act and your VA benefits.
How to file a PACT Act claim
If you haven't filed a claim yet, you can learn about your options to file online, in person, by mail, or with help. If your disability claim was denied in the past and VA now considers your condition presumptive, you can learn how to submit a Supplemental Claim. We're here to help you understand how the PACT Act affects you.
If you have questions about your service-related condition, send your doctor a Secure Message.
---
Please vote in our unscientific poll. All responses are anonymous.