VA Notes: Better Understanding, Better Care
Easy access to health care information with a better understanding of appointments and medical conditions is something that every Veteran can appreciate.
VA joined the OpenNotes movement more than four years ago. In doing so, VA became the first nationwide health care system to offer patient access to all clinical notes. Veterans with a Premium My HealtheVet account can see their clinical visit notes (VA Notes). Those notes are a part of the Blue Button information in 'Download My Data'.
VA Notes are a great way to understand your providers' instructions before and after visits. You can have a better understanding of your medical conditions.
We asked early adopters about their experience in accessing their VA Notes. Over 90% of those early users said VA Notes helps them to feel more in control of their health care. A study by VA researchers found that Veterans felt like VA Notes can help you regain your confidence to take control of your health care.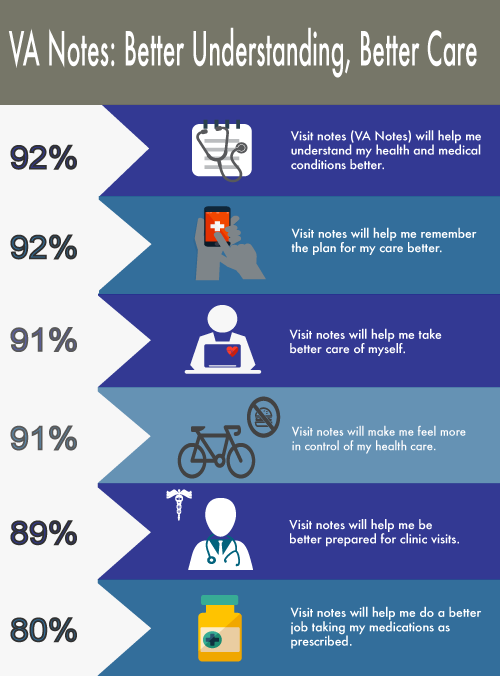 Discover what other information you can find in your VA Blue Button report.
---
Updated January 2, 2019