Check Your Online Health Records
This infographic shows what you can download and share
Medical records contain an amazing variety of data. They contain information about blood tests, appointments (past and present), X-rays, flu shots, and other things that can be hard to keep track of. You can better manage and share your health records with VA's Blue Button feature on My HealtheVet. This online tool helps you remember the names of your prescription medications, lab results, doctor's notes, and much more. Just select the date and type of information to include, and it'll create a single report that includes your available health information.
Veterans who are VA patients and have a Premium My HealtheVet account can view, download, or print self-entered information, as well as data from their health care provider, or the Department of Defense (DoD). With over one million Blue Button reports downloaded, Veterans can better track their health care needs, communicate with providers, and feel more in control of their health care.
Discover all that a VA Blue Button report has to offer: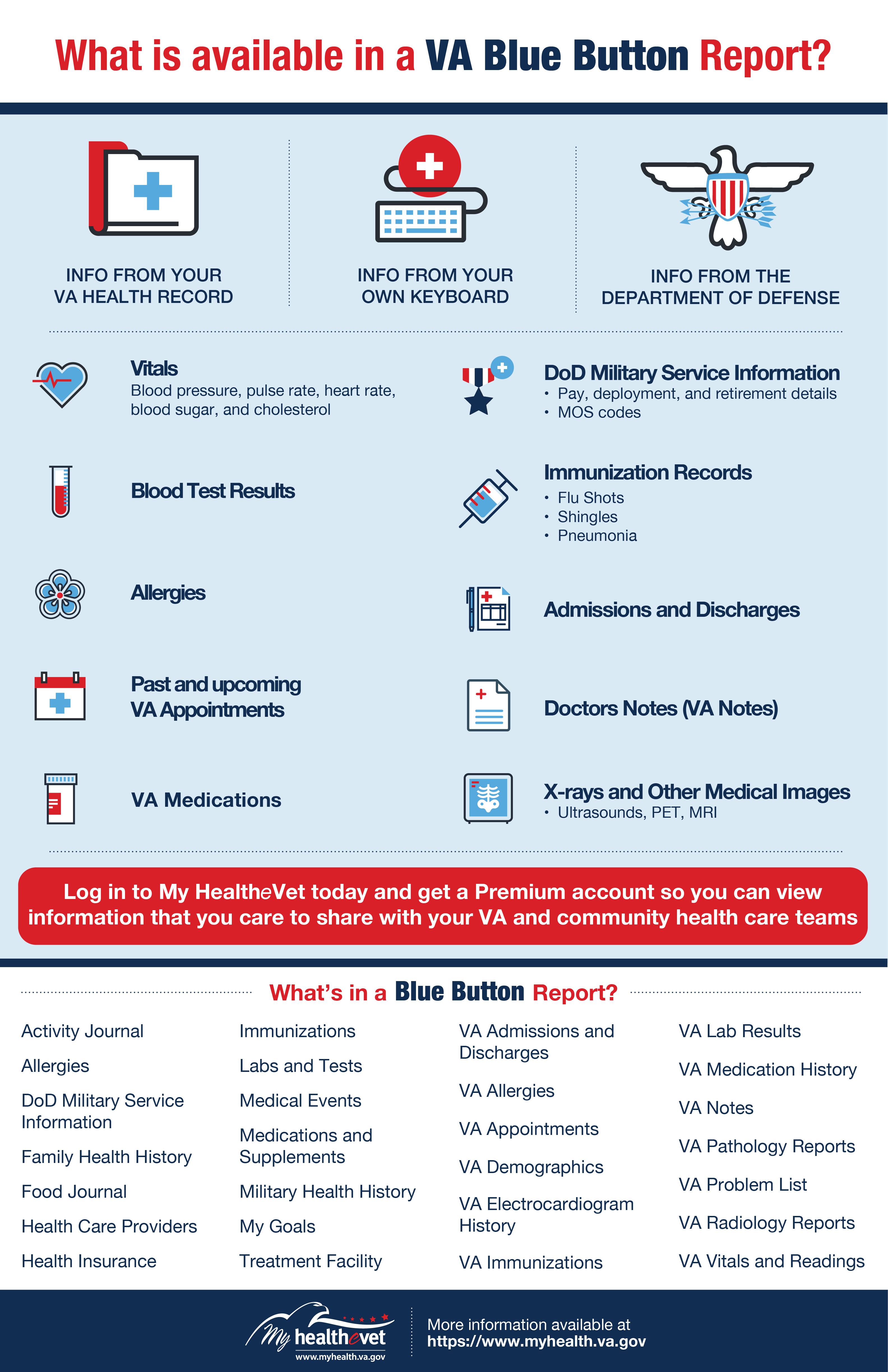 ---
Please vote in our unscientific poll. All responses are anonymous.