Gulf War Illness: Here's an App for That
Answering Gulf War Veterans' questions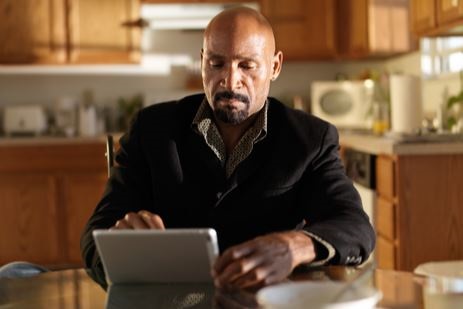 Gulf War Veterans may have unexplained illnesses related to their service in Southwest Asia. These illnesses are referred to as a "chronic multi-symptom illness." The symptoms vary from fatigue to respiratory disorders. To help you address questions about these health effects, VA offers the Exposure Ed mobile app.
Find Answers with Exposure Ed
VA's Exposure Ed mobile app is designed to answer questions about military-related exposures and exposure-related benefits and services. Originally intended for VA and community providers treating Veterans, it's available to anyone. Veterans can identify their potential exposures and related health effects by either conflict, date, or location. They can locate the VA facilities and exposure-related programs nearest to them.
"This is definitely a great app for Veterans to use to get a better understanding of what they were possibly exposed to during their military career as well as what the VA has to offer," said one Veteran.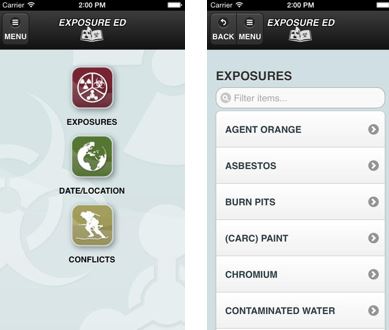 Anyone can download the free app for any Apple iOS or Android device and get the information you need on presumptive service-connected health conditions and diseases.
Follow up with your health care team by signing in to My HealtheVet and sending Secure Messages to discuss your health concerns. You can also prepare for appointments by reviewing key parts of your medical records by viewing your Blue Button report.
---
Please vote in our unscientific poll. All responses are anonymous.