Getting Ready for Deployment?
Online medical records assist Reservists and National Guard members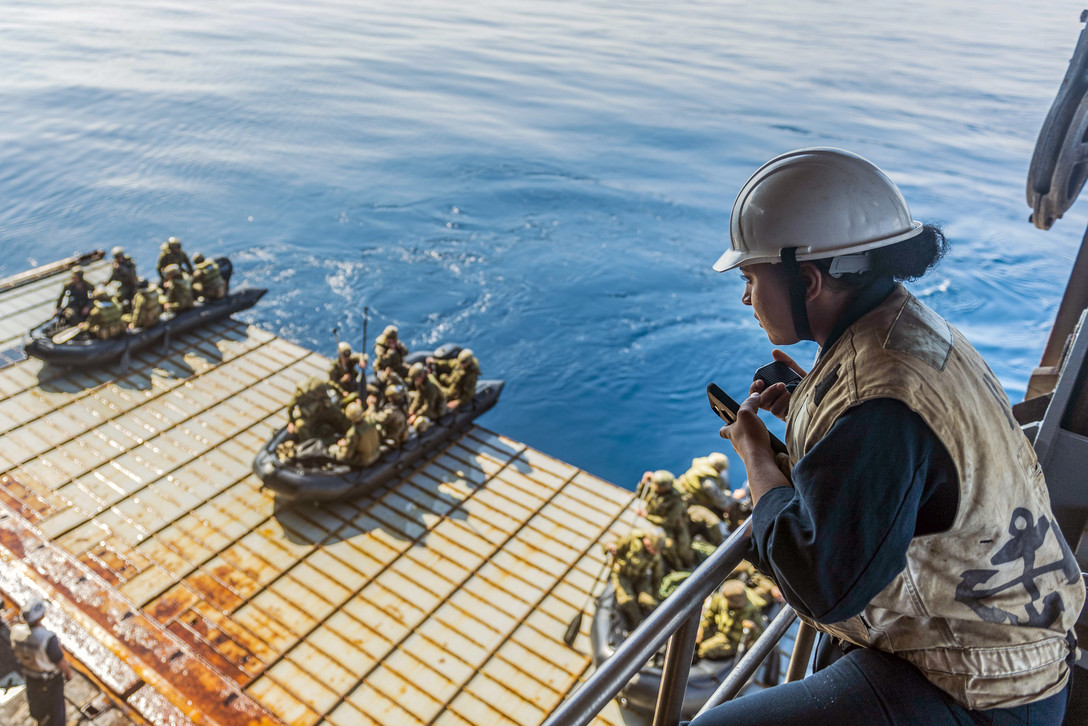 Did you know that Reservists and current active duty service members can access the full benefits of My HealtheVet by registering for a My HealtheVet Premium account? Thousands of Veterans, Reservists, and current active duty service members are using My HealtheVet's tools to manage their health care and wellness.
Online access to health records and lab results are useful during mobilization for medical, dental, and audiology testing.
Nathan Mailloux, an Army Reservist and Program Analyst at the South Georgia/North Florida Veterans Health System, found My HealtheVet contributed greatly to his military readiness efforts prior to both of his overseas deployments.
"I had an optometry exam a month before mobilization. I logged in to My HealtheVet and pulled up my Blue Button optometry report and gave it to the mobilization staff there," said Mailloux. "It helped speed up my processing and cut down on waiting in the long lines."
Marine Reservist Staff Sergeant William Patterson, an Executive Assistant for VA Central Office, agrees with Mailloux.
"As a Reservist, we undergo annual health assessments. During these, I've logged into My HealtheVet and printed off a list of prescriptions and other health records I needed," he said. "It's nice to have it at your fingertips."
My HealtheVet can be just as helpful for Reservists during overseas deployments. Online health records and prior lab results are immediately accessible. Reservists with underlying chronic conditions can use Secure Messaging to communicate directly with their health care teams.
"When we're overseas on the other side of the world, it can be impossible to contact family members and ask them to find medical records. This system makes things more convenient," reported Mailloux.
After returning from active service, Reservists can use My HealtheVet's features, like scheduling VA Appointments, Secure Messaging, and prescription refills to be directly involved in their health care.
"It helps you stay engaged and enables you to share your health records with other providers," said Patterson.
Read More
Download Your Own VA Medical Records
Veterans Can Schedule Appointments Online
---
Updated February 25, 2019