Travel Pay: How to Apply?
Learn how to file a VA travel reimbursement claim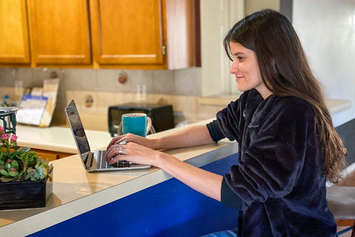 Many Veterans can be reimbursed for travel costs related to VA health care services. The Beneficiary Travel program helps eligible Veterans receive mileage reimbursement. Many things can make you eligible for travel pay. You can find the requirements here.
How can I get help with my claim?
Call your VA health facility's Beneficiary Travel contact: Find the travel contact for your facility or call our BTSSS toll-free call center at 855-574-7292 (TTY: 711). We're here Monday through Friday, 8:00 a.m. to 8:00 p.m. ET.
How to create a claim
Once you've determined your eligibility, you can use your Login.gov (identity verified), ID.me (identity verified), or My HealtheVet Premium credentials to sign in. If you don't have one of these accounts, you can create a Login.gov or ID.me account and then sign in. Here are step-by-step directions on how to apply for your travel pay reimbursements:
Visit the AccessVA website.

Then, select 'I am a Veteran.'

Select the 'Veteran Travel Claim Entry' button.

Select the green 'Access VA' button.

Then, select the 'Sign in with Login.gov' button or another sign-in option.

A pop-up box will appear. Select 'Accept' to move forward.

Once you sign in, you'll go to the welcome page. Then, agree to the Terms and Conditions.

Review your profile and go to your dashboard.
Once it's time to create a claim, follow these steps:
Go to "My Appointments."

Select the blue 'Create Claim' button for the appointment you're claiming travel pay for.

If you do not see your appointment listed, select 'Create' in the upper right corner, then select 'Add New Appointment.'

Confirm address on the page. Then select 'Create a Claim' and 'Add Expenses.'

Once your claim is created, review the Beneficiary Travel Agreement Notice and check the box to show your agreement. Then select 'Submit Claim.'
If you're signing with your My HealtheVet credentials, you'll need a My HealtheVet Premium account. Upgrade to a free Premium account now.
---
Please vote in our unscientific poll. All responses are anonymous.