Sign in Securely with DS Logon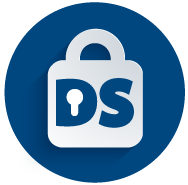 Security and privacy are a top priority in the Department of Veterans Affairs (VA). Secure and safe internet usernames and passwords help protect Electronic Health Records (EHR) and other personal information on the Internet. One way VA helps you protect your information is with DS Logon, a secure ID managed by the Department of Defense (DoD).
A DS Logon Level 2 (Premium) Account provides a higher level of security. It helps keep your personally identifiable information (PII) and personal health information (PHI) safe.
A DS Logon Level 2 (Premium) Account is a secure identity credential that you can use to sign in to several websites. This also includes VA mobile health apps that connect to VA's Electronic Health Record. Each time you sign in to a website that accepts this credential, you can access your information on other Veterans Affairs or Department of Defense websites too, without signing in again.
If you are a My HealtheVet user and have a My HealtheVet Premium account, you will still need to register for a DS Logon Level 2. Your My HealtheVet sign in credentials can't be used for DS Logon access.
Resources
How to get a Premium DS Logon account online
My Access Center is the starting point to get or verify your DS Logon.
---
Updated April 22, 2021