Personal Devices Connect You to Care
Watch the Facebook Live Event on December 6, 2022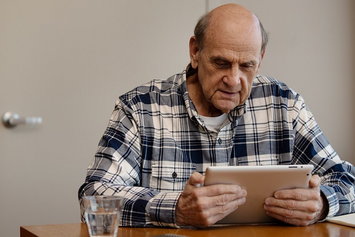 VA is using wearable devices and mobile apps to connect Veterans to care. Join a Facebook Live event on December 6 to learn more.
Wearable technology and apps like MOVE! Coach allow Veterans to track patient-generated health data (PGHD). VA and Team Red, White & Blue will show how these tools empower Veterans in their health journeys.
The event will feature VA experts Dr. Christina Armstrong, Clinical Psychologist, Connected Health Implementation Strategies, and Julie Harmon, Registered Dietitian and MOVE! Program Coordinator. The discussion will be hosted by Mike Erwin, Executive Director, Team Red, White & Blue.
To watch the event, visit the Team Red, White & Blue Facebook Page on December 6 at 12 p.m. ET.
If you'd like to learn more about VA's virtual care technologies, visit the Connected Care website.
---
Please vote in our unscientific poll. All responses are anonymous.