Upgrade to Premium Now
Get access to all My HealtheVet features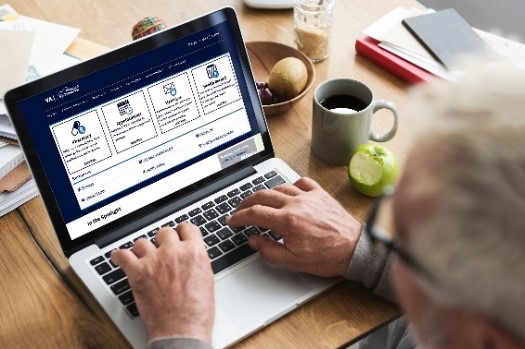 Access to health care is more challenging during this pandemic. My HealtheVet can help with online access to your VA medical information from home. You can view and download medical records, request prescription refills, check appointments, and use Secure Messaging with your health care team. This makes virtual care or telehealth easier.
But you need to have a Premium account to use such features. Upgrade to Premium at no cost to you.
You can upgrade your current Basic account to Premium yourself online:
Note: The 'Upgrade' button does not upgrade your account automatically. All the steps listed below must be followed.
Sign in to My HealtheVet using your Premium DS Logon or ID.me* account

You may be asked to accept the My HealtheVet Terms and Conditions

Select the 'Upgrade' button on the home page next to your name

Check the certification box to verify you're the owner of the account and select 'Continue'

After selecting 'Continue,' your account will upgrade to Premium
*ID.me: This is a trusted VA partner that meets the U.S. requirements for online identity proofing and authentication. You can register using your email address, or with a Facebook, Google, or LinkedIn account. Once you have an ID.me account, you can easily upgrade your My HealtheVet account to Premium. To register for an ID.me account, follow these steps:
If you don't have a My HealtheVet account, you can register online now. Just make sure you follow the steps to create an Advanced account, then follow the instructions above.
---
Please vote in our unscientific poll. All responses are anonymous.