How'd You Sleep?
Get the most out of your night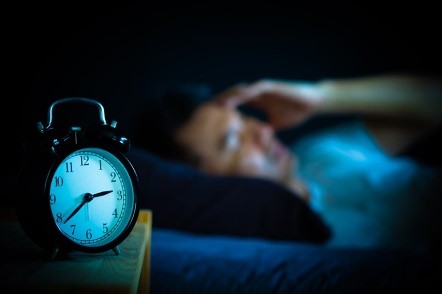 For some people, getting enough sleep is as simple as closing their eyes. Others might spend their nights tossing and turning or never really falling asleep. If you're one of the many people that feel like getting enough sleep is a challenge, you may have insomnia. Insomnia doesn't only affect your sleep. It can make it hard to function during the day and can cause problems at work or with your relationships. Start getting the sleep you need to wake up feeling refreshed and ready for the day ahead.
Symptoms and diagnosing
It's not unusual to have a night or two where it's hard to sleep. Or wake up earlier than you wanted. But suffering from insomnia is different. You may have insomnia if you keep:
having trouble falling or staying asleep

waking up too early in the morning

not feeling refreshed by your sleep

experiencing daytime tiredness or low energy

having mood problems or trouble concentrating
Some people may have acute insomnia, which can happen for short periods and then go away. While others may experience chronic insomnia, disrupted sleep that occurs at least three nights per week, and lasts at least three months.
Sleep and your health
Sleep plays a vital role in good health and living a long life. During sleep, your body is working to support healthy brain function and maintain your physical health. Mentally, sleep can affect how well you think, react, work, and learn. Physically, sleep loss can raise your risk for some chronic health problems:
Get back to sleep
When you have insomnia, simply going to bed can make you feel tense. This can make it harder to let your body wind down and prepare to sleep. Relaxing during bedtime can help you feel calmer and at ease, letting sleep take its natural course. It can help lower your heart rate and calm your thoughts. There are many things you can do to relax, but reducing your stress plays a key factor. Stress comes in many forms and can harm your health if it continues too long or feels overwhelming. A few things you can try to manage your stress are:
positive thinking

pleasant activities

connecting with others
If you're having trouble sleeping, talk to your health care team at your next appointment or reach out using Secure Message (sign-in required). They may ask you to do a sleep diary or a sleep study to help diagnose your symptoms. You can also use the Insomnia Severity Index, which will ask a few questions about your sleeping patterns. You can share the results at your next appointment.
A behavioral modification program for chronic insomnia developed by the VA and delivered by certified psychologists are helping Veterans get a better night's sleep. This 6-session, in-person program also uses the CBT-i Coach mobile app to teach Veterans positive sleep routines and how to improve their sleep environments. Veterans looking for a self-help web-based program can use the VA's Path to Better Sleep. To learn what options are best for you, use My HealtheVet to schedule an appointment with your doctor.
---
Please vote in our unscientific poll. All responses are anonymous.