Women's Health: Prevent Top Threats
Know these top health issues facing women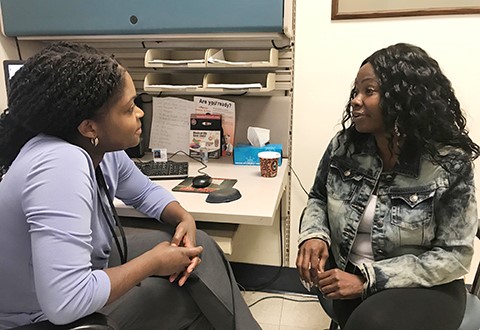 Women's health risks change over time. At thirty, what was a concern may not necessarily be a concern at fifty, sixty, or older. Most health threats to women can be prevented if you know what to look for.
It's important to be aware of possible health dangers and make changes in your life. Remind yourself of these top threats to women and how to lower your risks.
Heart disease: One in three women die from it every year
Heart disease kills one woman every 80 seconds, and 90 percent of women have one or more risk factors. Fewer women than men survive their first heart attack. Knowing the signs could save your life. The signs can be subtle and sometimes confusing. The most common heart attack symptom for women is chest pain or discomfort. Women are more likely to experience other heart attack warning signs, such as:
shortness of breath

nausea or vomiting

back or jaw pain

dizziness or fainting

extreme fatigue

uncomfortable pressure, squeezing, fullness, or pain in the center of the chest

pain or discomfort in one or both arms

breaking out in a cold sweat
My HealtheVet can help you manage your heart health. Self-enter most of your numbers in the Track Health feature and make it part of your Blue Button report.
Breast cancer: Number two cause of death to women
Screenings save lives, and VA provides mammograms to all Veterans. The risk of breast cancer increases with age. That's why it's important for all women over 45 to get regular mammograms. We recommend that you take the actions below once you have reached these age milestones:
At age 40: Talk with your doctor about the right time to begin screening;

By age 45: Begin yearly mammograms;

At age 55: Get mammograms every other year, or continue with annual mammography, depending on your preferences;

At age 75+: Continue getting regular mammograms if you're in good health
Mammogram results can be viewed in a Blue Button report under 'radiology.' Veterans with a Premium account can see radiologists' notes from such screenings.
Osteoporosis: The "silent disease"
Osteoporosis is, by and large, a woman's issue. Of all osteoporosis cases in the United States, 68 percent are in women. It's known as a "silent disease" because it usually progresses without symptoms until a fracture occurs or one or more vertebrae (bones in the spine) collapse.
It's mostly preventable. Here are a few things you can do to improve your bone tissue:
Add more calcium to your diet

Check medication. Certain ones can contribute to bone loss

It would help if you exercised regularly

Smoking is bad for your bones. Make a plan to quit

Limit drinking. Drinking may cause poor nutrition and increase the risk of falling
VA can assist women Veterans of all ages in the prevention and treatment of osteoporosis. Schedule an appointment to talk to your doctor about which options are best for you.
Depression: 12 million women live with it
Depression appears to affect more women than men. About 12 million women are affected by a depressive disorder each year compared to about 6 million men.
VA offers women Veterans resources to help them understand, identify, and seek treatment for depression. Depression is the most common diagnosis among women Veterans, and it goes largely unrecognized. The good news is that it is treatable. There is always hope, and we can help.
Take control by talking with your doctor about your risk factors for these conditions. Then get serious about reducing your risk.
As you make these changes, use My HealtheVet's Track Health feature to monitor vitals and the food and activity journals to keep track. Using these tools and making a few changes can help you live a long and healthy life.
---
Please vote in our unscientific poll. All responses are anonymous.