Turning 40: What to Know
Don't be surprised by predictable health issues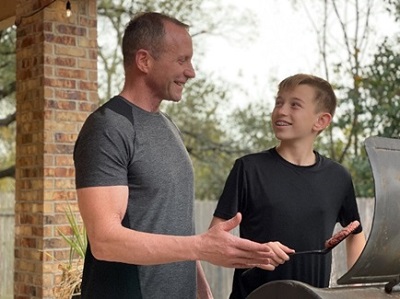 It's possible to turn 40 without facing major health events. Maybe the most you've experienced is a hospital visit when your children were born or a twisted ankle. But as you age, your body and health may need a bit more attention than in your younger years.
Whether it's chest pain, weight changes, or joint aches, age brings wear and tear and opens the door for aches and illnesses that can catch you by surprise.
VA wants Veterans over 40 to start paying more attention to the following five health concerns:
Use VA Video Connect
If you have non-urgent medical concerns, schedule an appointment with your health care team through VA Video Connect. This tool allows Veterans at home to meet with VA health care providers through live video on any computer, tablet, or mobile device with an internet connection.
Manage your health with My HealtheVet
These aren't the only five health conditions you need to worry about, but it's a good start. You can't stop aging, but you can make choices that improve the process. It's important to get involved in your health care, and your My HealtheVet account has all the tools you need to get started.
Your online account makes it easy to refill a VA prescription or schedule your next appointment. You can also track your food and exercise.
---
Please vote in our unscientific poll. All responses are anonymous.