The Conversation You Can't Miss
Family history matters at the holidays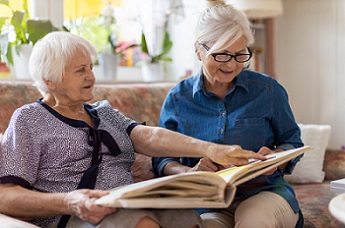 While there are many topics you've learned to avoid at holiday dinners, there's one matter you should discuss: your family's health history. When you know your family medical history, you can better understand your health, and take steps to reduce your risk of certain health conditions.
Your family's health history matters because you have a higher risk of certain diseases and conditions if a family member has experienced it before. Your health care team can provide better care when they are aware of your family health history. For example, if they know your grandfather or parent had heart disease or a stroke, they can encourage you to eat better and exercise regularly.
Starting these conversations may not be easy. You may need help from a few relatives. But the perks of this chat will be helpful. Here are some ways to go about it:
Ask questions
Family holidays, visits or gatherings are great times to ask questions. If you don't know how your grandparents or great-grandparents died or want to know if anyone in your family had heart disease, talk to parents, aunts, uncles, cousins or siblings.
Locate death certificates
You can complete your family medical history by tracking down medical records, obituaries, and death certificates. To find these documents, try the state health department or county clerk's office where the family members you're asking about died. You should keep this information up-to-date and share it with your health care team.
While some people record health histories in a notebook or journal, paper copies can be lost or ruined in a fire, flood or other natural disasters. Avoid these problems by using My HealtheVet's secure, online tool, that lets you record your health history. Having your family health history available to your care team helps them provide the best care to you.
You can download your history to your computer or another device by using Blue Button. If you do not have a My HealtheVet account, take time and register today. Look for the Health Records near the top of the My HealtheVet Home Page after you log in to customize a report or health summary.
Remember, this talk doesn't need to happen at the dinner table. There are many chances during time with your family for the discussion, including during football games or after dinner when everyone is relaxing.
---
Please vote in our unscientific poll. All responses are anonymous.