Track Your Allergies Online
Know your allergies and immunities history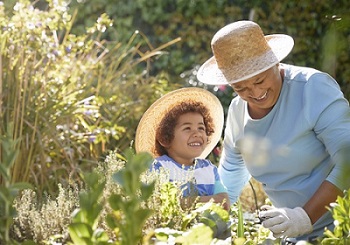 While many people welcome warmer weather, allergy sufferers know all too well that spring means uncomfortable symptoms. Allergies can affect people of all ages but can be especially rough as you age. They interfere with your daily life, disrupting sleep and the ability to spend time outdoors. If you're already dreading the return of sneezing, sniffles, and itchy, watery or dry eyes, take steps to keep your symptoms from ruining your spring. My HealtheVet has a way to help you keep track of your allergies that you can share with your health care team.
Health History
The Health History section has information about allergies and their reactions. Within this section of My HealtheVet, several ways help you keep track of your health records. If you are a VA patient, it may also include information from your VA electronic health record.
Allergies
To find Allergies on My HealtheVet, sign in to your Premium account. Select Track Health in the top navigation bar, then Health History from the drop-down list. From there you can view your VA Allergies & Adverse Reactions. On the left-hand side, select Self-Entered Allergies to begin updating your Personal Health Record.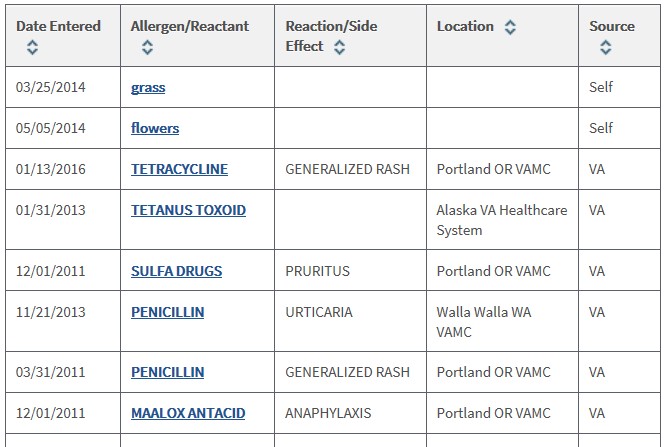 Self-Entered Allergies
In the section, you can add entries to keep track of your allergies and adverse reactions. You will need to know the allergy itself, select a date, the severity of your reaction, if it has been diagnosed, and your reactions. Once you save it, it becomes a part of your Personal Health Record. You can then print out your health summary report and take to your health care provider. You can select Download My Data from the Blue Button page.
Allergies and Adverse Reactions
In the Allergies and Adverse Reactions section, you can view your VA and self-entered allergies, reactions or side effects.
---
Please vote in our unscientific poll. All responses are anonymous.