I'm Vaccinated. What's Next?
What you can do to protect others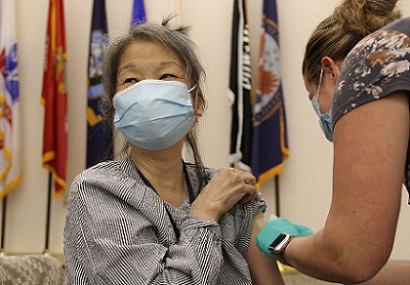 Update: The CDC released new guidelines on April 27, 2021. So, you received your second COVID-19 vaccine dose, what's next? If you're one of the lucky ones who's fully vaccinated for COVID-19, you're probably feeling hopeful that you're free of risk from the virus. You might be tempted to ditch your mask, gather with friends and family, and travel freely. The CDC has a list of safe activities you can do to protect yourself and others.
Here are four ways to stay informed and keep yourself and others safe.
Keep your mask on: You should still protect yourself and others in many situations by wearing a mask that fits snugly against the sides of your face and doesn't have gaps. Take this precaution whenever you are:
Monitor any potential side effects: It's normal for some people to experience side effects after getting any vaccine. You may feel pain or have swelling on your arm or flu-like symptoms, such as fever, chills, tiredness, headache, throughout the rest of your body. They should go away after a few days, but if they don't, contact your health care provider by signing in and sending a Secure Message (sign in required).

Check your health records in My HealtheVet: Your vaccine record will appear in My HealtheVet Immunizations if you receive the vaccine through VA. To access your VA health records, sign in to your My HealtheVet Premium account. You can also check in with your health care team to learn if you are up-to-date with all other vaccinations or screenings.

Talk to your doctor: If you have any questions about vaccine side effects or how they work, let your doctor know. You can start the conversation by signing in and sending a Secure Message (sign in required) to your health care team.
---
Please vote in our unscientific poll. All responses are anonymous.