Five Reasons to Upgrade
Get the most out of your My HealtheVet account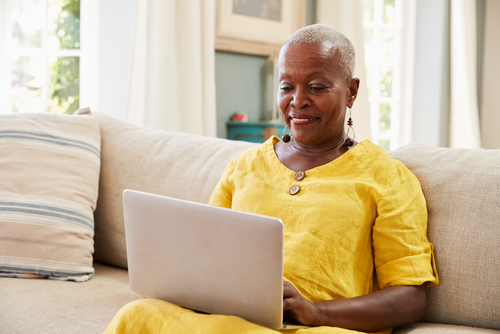 A My HealtheVet Premium account provides you with more tools and information for managing your health care. Along with the features available to Basic users, Premium accounts allow you to access more VA health records and information, communicate with your care team and VA staff, and manage your appointments.
My HealtheVet Premium accounts are free, and getting a Premium account is a simple process. Use the step-by-step guide on the My HealtheVet website to upgrade your account to the Premium level.
Here are five reasons to get a My HealtheVet Premium account.
Access More of Your Health Records: As a Premium user, you can view key portions of your VA electronic health records, use the VA Blue Button feature to access your VA Health Summary, and view VA Medical Images and Reports.

Send Secure Messages to Your VA Care Team: With My HealtheVet Secure Messaging, you can send secure messages to your VA care team members and other VA staff. You can ask non-urgent health-related questions, update them on your condition, request referrals, medication renewals, and check on appointments.

Manage Your VA Appointments: You can view and cancel upcoming appointments, request new appointments, join video appointments, and look up appointments from the past two years using your My HealtheVet Premium account.

View Your Military Service Information: You can use the VA Blue Button feature to view your U.S. Department of Defense Military Service Information. This includes service and deployment dates, military occupational specialty codes, and pay and retirement information.

Protect Your Account With More Security: My HealtheVet Premium accounts feature updated security protection. All users will eventually be required to upgrade to Premium accounts as Basic and Advanced accounts will be phased out during 2021.
With a Premium account, you can manage your care using the full suite of tools and services available on My HealtheVet. Get a My HealtheVet Premium account today and access more information about your health.
---
Updated June 22, 2021