You Won't Pay a Copay for Secure Messaging
Secure Messaging is included in your VA care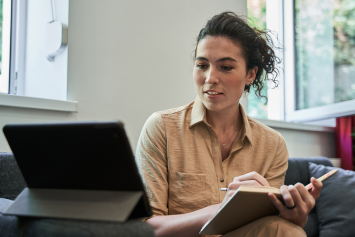 With Secure Messaging, you can send online messages to your VA providers. Veterans use Secure Messaging every day to complete these important tasks:
Ask nonurgent health questions

Share updates on a health condition

Request VA referrals and medication renewals

Manage VA appointments

Ask routine administrative questions
You won't be charged a copay for using VA Secure Messaging.
If you use supplementary insurance, you may receive notice from your insurance company that it's been billed and paid for a VA medical service on your behalf. This may include Secure Messaging. However, you won't be billed for any charges that aren't covered by the insurance company.
If you've been charged a copay that you believe is in error, please respond within 30 days by doing one of the following:
Calling the VA Health Resource Center at 866-400-1238, Monday through Friday, 8:00 a.m. to 8:00 p.m. ET

Visiting your nearest VA Medical Center and ask to talk with a member of the facility's Consolidated Patient Account Center (CPAC) Facility Revenue staff
You can go to VA's website to learn more about disputing a VA copay charge.
Learn more about Secure Messaging.
---
Please vote in our unscientific poll. All responses are anonymous.